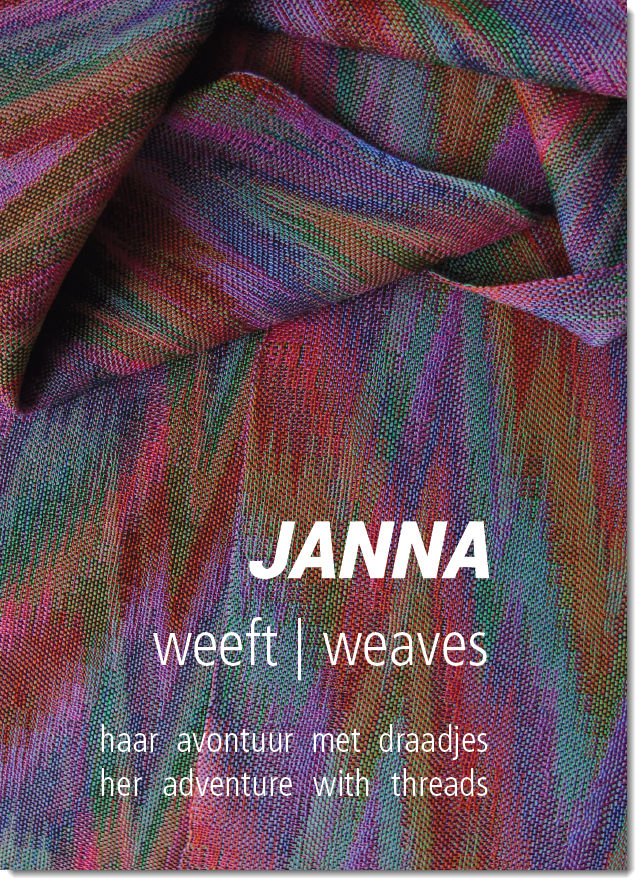 Janna Weaves 
by Janna van Ledden-Valk
Janna van Ledden-Valk started weaving in 2011 and in the years that followed, she has managed to build a reputation for the originality, quality, and sublime color choice of her scarves.
Through social media she became known worldwide. Increasingly, admirers began to ask her to reveal the patterns of her designs.
The book is chock-full of photos of her scarves with the drafts and descriptions. It includes 72 projects; (1) for 4 shafts; (32) for 8 shafts; (18) for 10 - 16 shafts; and (21) for 18 - 24 shafts.

The book is printed in full color, satin-finished, sewn and bound in hardcover. The work has 168 pages and is bilingual, in Dutch and English.
This book is not eligible for bulk discount.
---
Share this Product
---
More from this collection