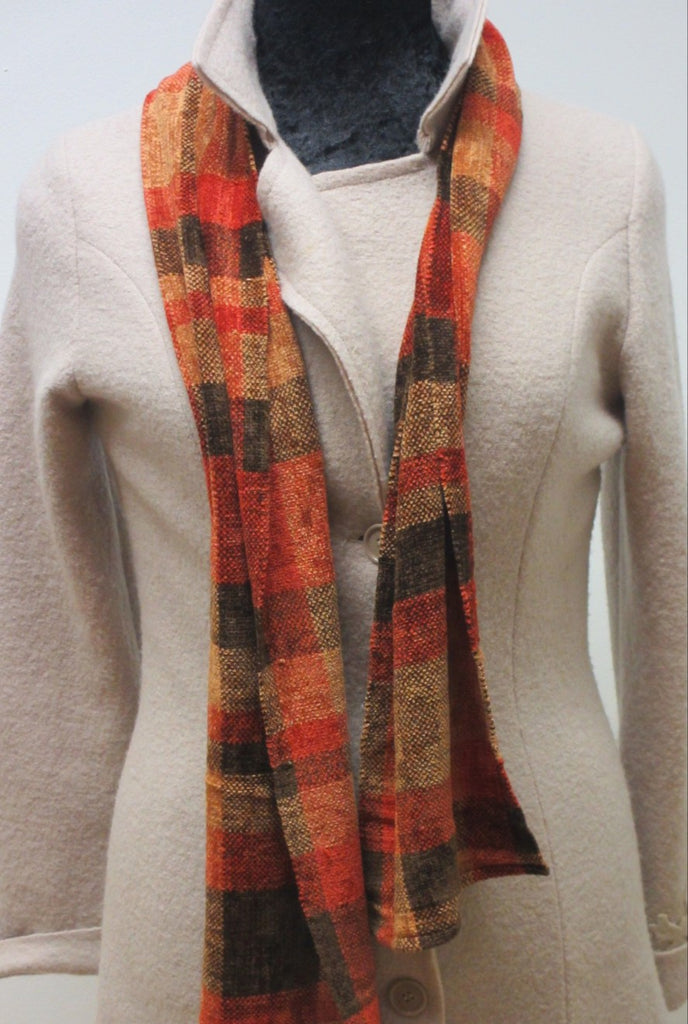 Soft and sophisticated, this is a chenille scarf in beautiful fall colors of deep orange, tan, and brown. The  kit from Venne includes 3 cones of viscose chenille, one each of Autumn Red, Brick Red, and Havanna Brown. Makes one scarf. Instructions are in metric.
2 Shaft Plain Weave
Sett - 5 ends/cm (12 epi/ppi)
Reed - 50/10 1 end per dent (12 Dent Reed)
Warp Width - 28  cm (+/-11")   140 ends
Warp Length - 170 cm (67")  
Kits are not eligible for bulk discounts.
---
Share this Product
---
More from this collection