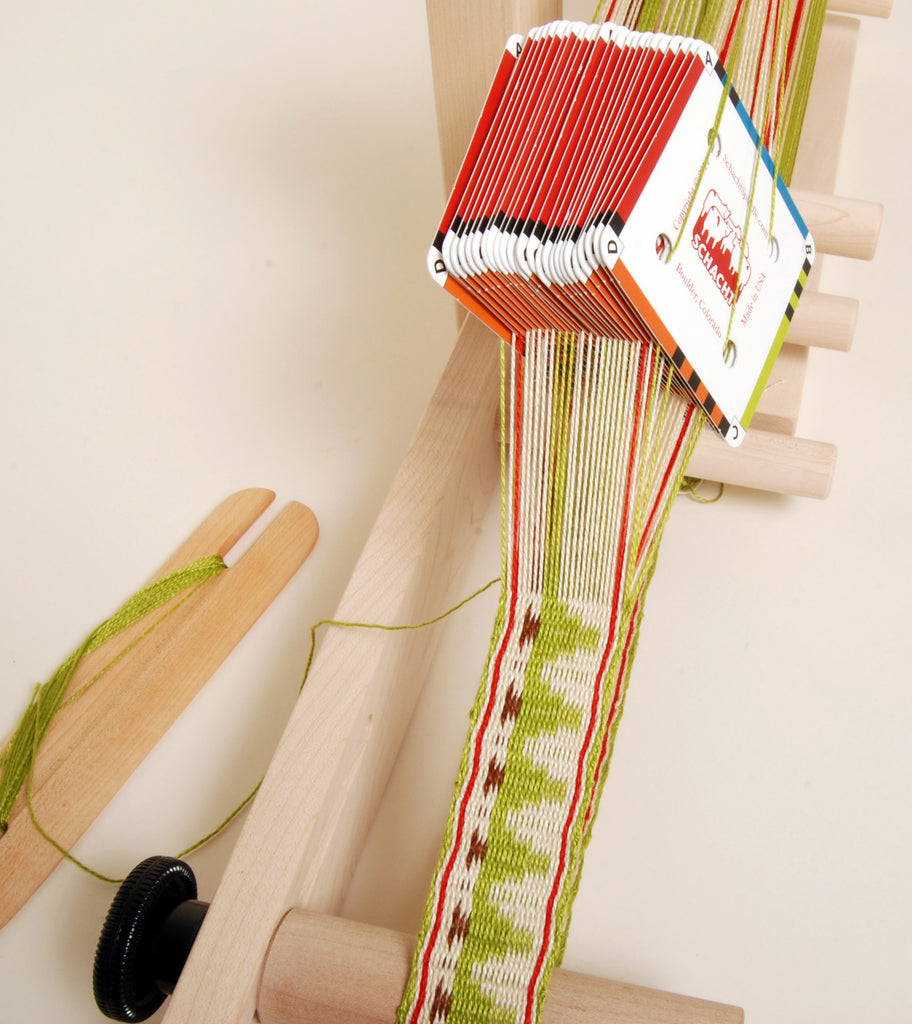 Tablet - Card Weaving Cards
Card weaving, also known as tablet weaving, creates beautiful and functional woven bands. Though the cards are simple and inexpensive tools, the woven designs created can be quite intricate and complex.
Card weaving creates a warp faced design. The yarn is threaded through the four holes in each card, and the design is created as the threads are raised and lowered when the cards are rotated. You can use a simple door knob or C clamp to tension the threads, or put the yarn on a band, inkle, or other weaving loom.
Schacht cards are made of sturdy card stock, with colored bands and stripes printed along each edge to help you track of the card's position. Each pack contains 25 cards and instructions.
---
Share this Product
---
More from this collection