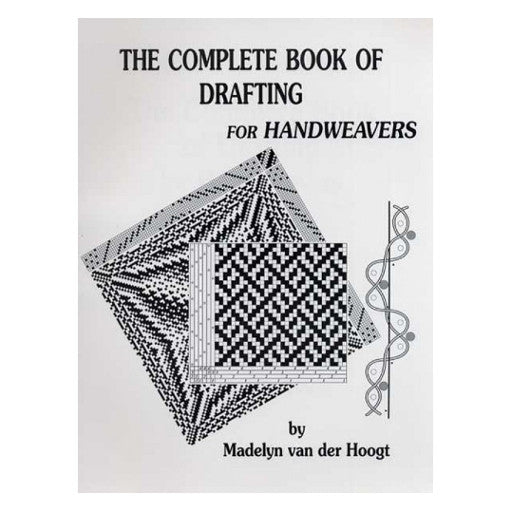 Complete Book of Drafting
The Complete Book of Drafting by Madelyn van der Hoogt; 1993; 136 pages, softcover.

This is a book on drafting that is also a handbook of weaves. You'll not only learn to use drafting tools -- warp and weft drawdowns, warp and weft cross sections, and block profile drafts -- you'll also learn to design with pattern weaves. Under one cover find the steps for drafting and weaving any profile design in any unit weave as well as extras like color-and-weave, blended drafts, turned drafts, network drafting, and fabric analysis. Beginner and advanced weavers will refer to it as a constant resource, from the first to the last day you weave! This is destined to become a classic with its clear and concise explanations and excellent diagrams and illustrations! Black & white photographs and diagrams. This book is a must have for every weaver!
---
Share this Product
---
More from this collection