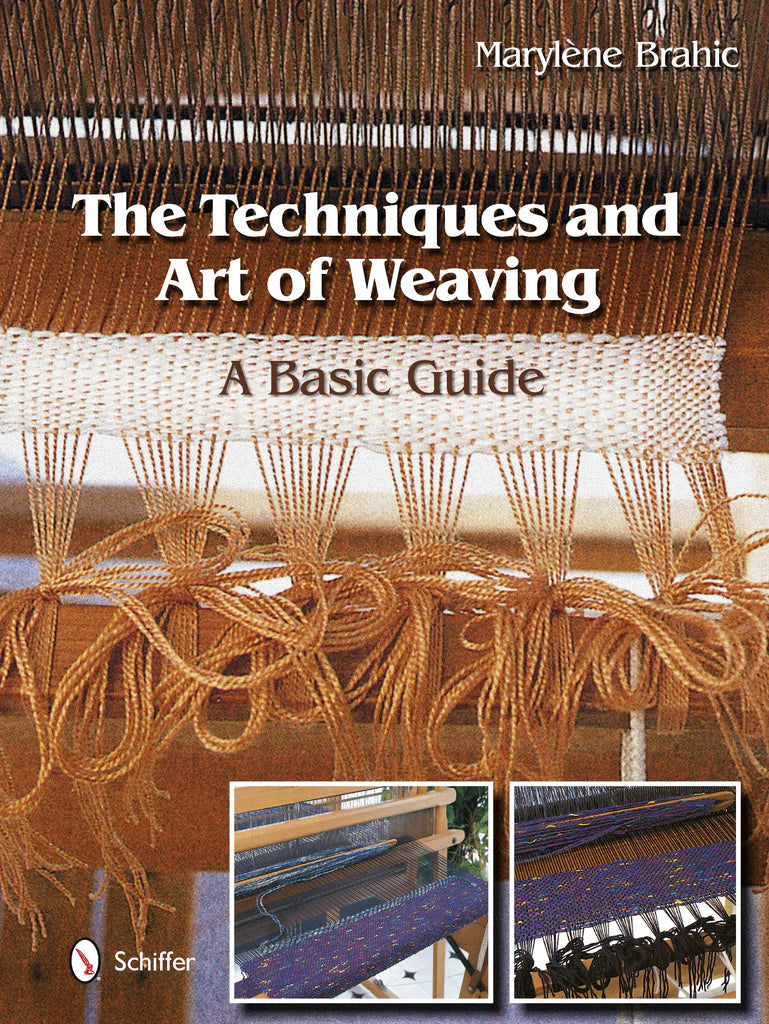 The Techniques and Art of Weaving : A Basic Guide
The Techniques and Art of Weaving : A Basic Guide
Maryléne Brahic
An in-depth and extensive look at the ancient art form of weaving through its history from around the world to present day and practical information and techniques for today's weaver. More than 600 images trace its origins and the types of looms and fiber available from stick to the Jacquard.
Detailed, step-by-step instructions for various techniques including warping, dressing the loom, threading, and tying on are presented in an organized, clear, and concise manner. Common mistakes and solutions for avoiding them are also illustrated.
Assorted projects offer something for both beginning and advanced weavers. Make placemats, a table runner, or everyday decorations. Create a tapestry from wool or a plaid scarf. Weave a rug or a jacket. The possibilities are endless.
Interesting technique for tying on a new warp that's not typically discussed other basic weaving guides. The numerous photos are great to follow along and visually see the concepts the author is presenting.

 |  637 color photos
Binding: Hard Cover
---
Share this Product
---
More from this collection