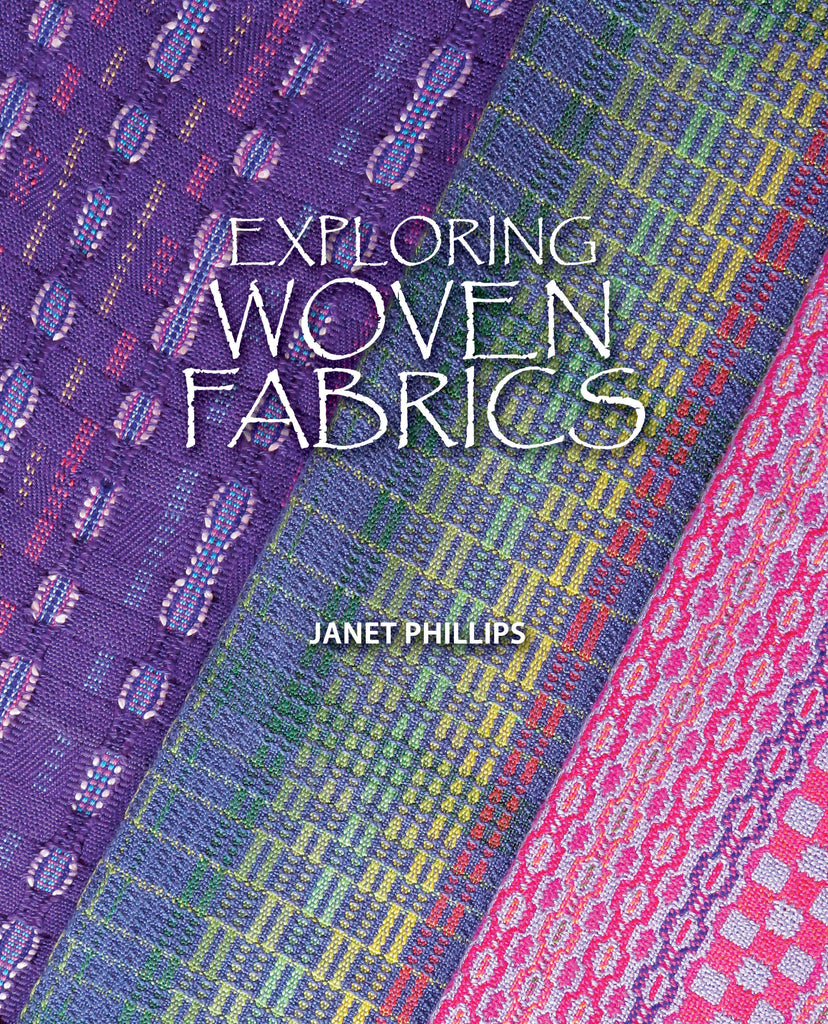 International customers (outside US) please email prior to ordering. 

Exploring Woven Fabric by Janet Phillips
Exploring Woven Fabrics is for beginner and intermediate weavers. It teaches how to construct and weave multiple-sectioned sample blankets exploring Color and Weave Techniques on four and eight shafts as well as combining weaves together into Block Weaves. There are seven multiple-sectioned sample blankets to weave:
Four-shaft Color and Weave Effect
Four-shaft Log Cabin  Four-shaft Shadow Weave and Repp
Block Weaves including Double Cloth and Summer and Winter 
Eight-shaft Stitched Double Cloth
Eight-shaft Bold Color and Weave/Deflected Double Cloth
Eight-shaft Shadow Weave and Repp   
Included are detailed design decisions and principles for weaving 40 original fabrics created from exploring these seven sample blankets further. There are 12 four-shaft designs and 28 eight-shaft designs.
Exploring Woven Fabrics is a sequel to Janet's other book Designing Woven Fabrics.
Hardback; 224 pages; 2020
---
Share this Product
---
More from this collection