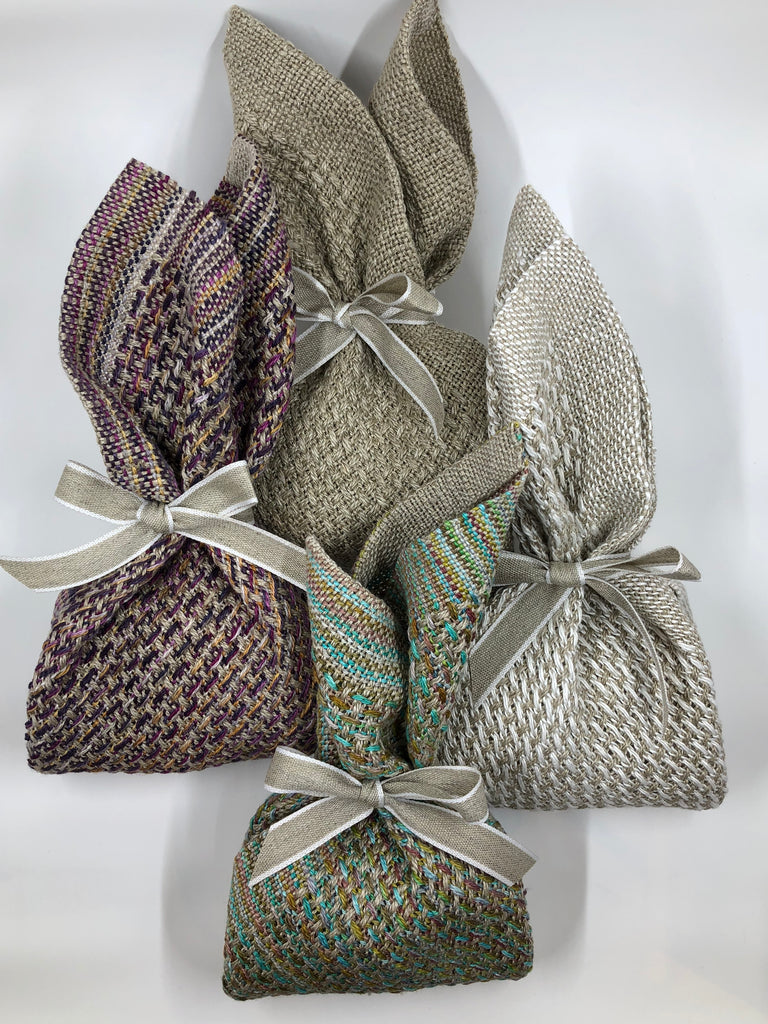 Linen facecloths have been a good selling item at our guild sale for several years, and I've been one of the customers.  I love the way the linen cloth feels, my cloths are well used! This year I decided to make them myself and they ALL sold!  I package them with a bar of soap from a local soap maker.  They make great gifts!
Loom requirements 4 shafts and 12.5" weaving width.
Kit includes:
Instruction sheet
1 oz 35/2 unbleached linen for hems
1 yard linen ribbon for tabs
Warp - 1 spool unbleached or half-bleached 12/2 linen
Choice of Weft - 1 skein Claudia's Contemplation hand-painted linen 14/2 - several color choices - please see our page with the current selections and specify yours, or
1 Spool 16/2 Linen Dyed - see our choice of colors available, or
1 Spool Warp same as Weft
Please specify weft color selection in Comments
Materials included are enough for 6 facecloths. If you want to make more than 6 add a second skein of Claudia Hand-paint 14/2 linen and another spool of 12/2 linen.
We now have 1 oz spools of 35/2 linen in unbleached and half-bleached for sale. Look under 35/2 linen. They are super cute, they look like spools of sewing thread! 
                        Kits are not included in our bulk discounts. 
---
Share this Product
---
More from this collection