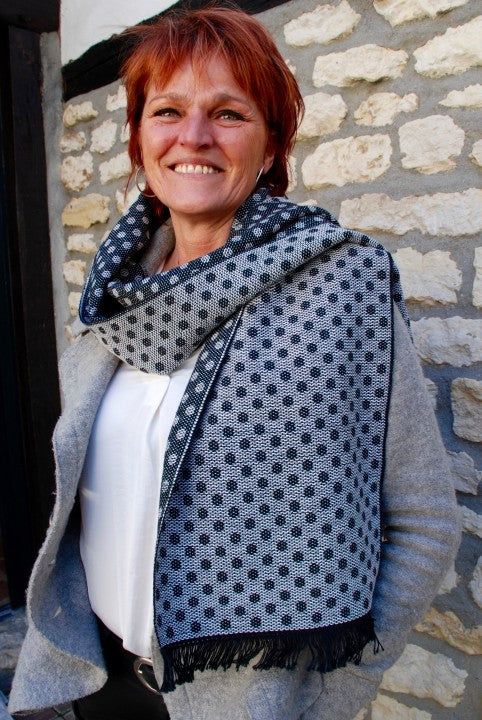 Summer and WInter Scarf Kit - 8 Shafts
The scarf kit from Venne uses an 8 shaft summer and winter structure in linen white and black for scarves that go with anything! Made with two cones of organic of 8/2 cotton for softness. The kit contains enough yarn for 2 scarves, approximately 12" x 67". One scarf uses a black warp, the second scarf uses the linen white for a warp. Instructions use the metric system.

8 Shafts - Summer and Winter

Sett Warp and Weft - 7 ends per cm (18 epi,ppi)

Reed Metric - 70/10 (1 ends per dent),  18 DPI (1 ends per dent), or 12 DPI (1,2)

Warp Width 34 cm (+/- 13")
Warp Length 2 x 270 cm (3 yards)  238 ends

Weaving Length 190cm (74") Each Scarf

Kits are not eligible for bulk discounts.
---
Share this Product
---
More from this collection