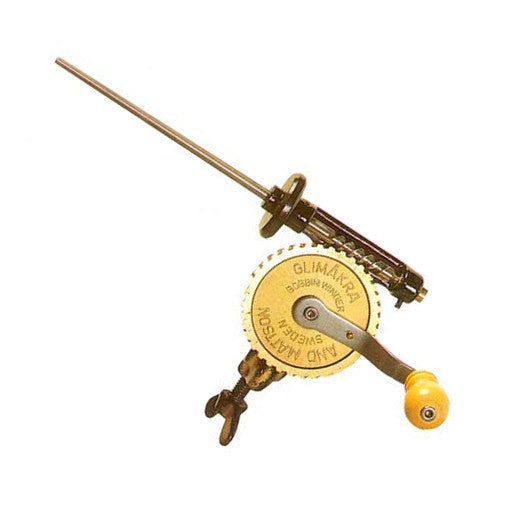 Bobbin Winder - Swedish Single End
Made in Sweden for over 100 years.  Winders should always be cranked in a clockwise direction to avoid damaging the brass gears. 
Winders come with either a thin spindle or a thick spindle. The thick spindle is made for the larger plastic bobbins.
The fine spindle is more versatile as you can also wind the larger bobbins on them. Put a 3- inch section of cardboard quill on the spindle and slide the larger bobbin on top of the quill; it is usually a perfect fit. If you weave with fine threads, the thinner shuttles, quills, and fine-spindle bobbin winder may be preferable. Perfect for winding quills for the Bluster Bay Super Thin Boat Shuttles.
---
Share this Product
---
More from this collection