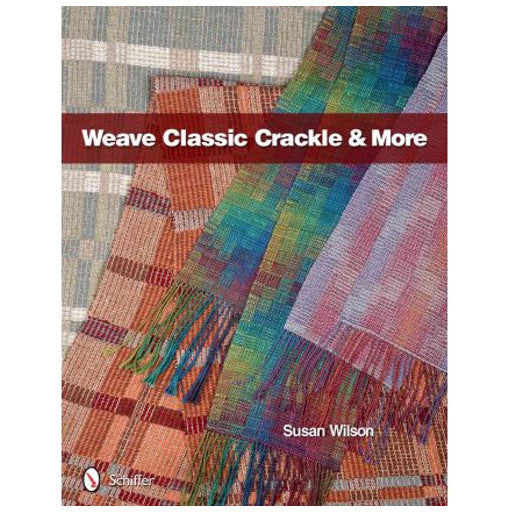 Weave Classic Crackle & More
Weave Classic Crackle and More by Susan Wilson; 160 pages, hard cover.
Crackle is a surprisingly versatile weave structure with exciting design potential. This book offers a comprehensive explanation of drafting the crackle weave structure and weaving classic crackle. Tools and tips for independent designing add extra depth to your study of crackle. Explore crackle's flexibility with a myriad of treadling variations, including an in-depth discussion of poly-chrome techniques. Learn about the expanded possibilities and unique challenges presented by crackle on more than four shafts.
Over 200 images illustrate the methods described. Meticulously presented by a noted weaving teacher, this is the first book for American hand-weavers devoted exclusively to crackle in 50 years. Weavers will find this comprehensive guide to crackle weave a valuable addition to their libraries and a source of great inspiration.
154 color & 51 b/w photos
Binding: Hard Cover
---
Share this Product
---
More from this collection