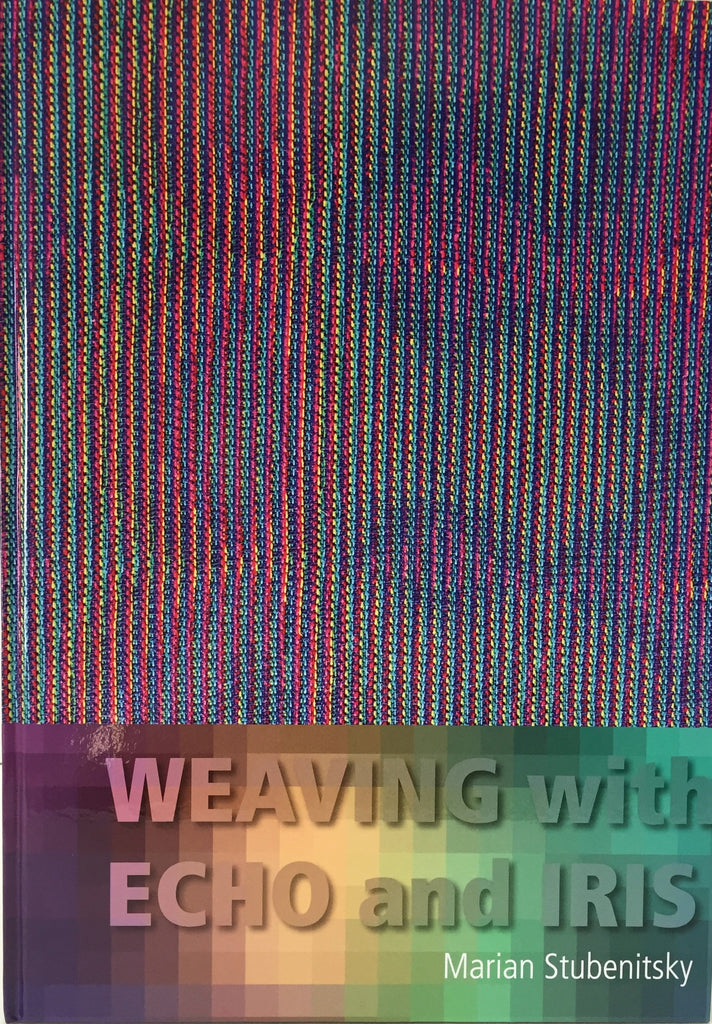 Weaving with Echo and Iris
International customers - please contact us prior to ordering.
Weaving with Echo and Iris, by Marian Stubenitsky, 2014; 233 color pages. Originally published in the Netherlands, translated in to English by Margreet Ward. 

Marian Stubenitsky has published a gorgeous book on Echo weave/parallel threadings.  Marian was in quest of a weave that would reproduce the iridescence found in nature.  There are drafts for 4-32 shaft patterns.  Chapter topics include:  Structure explanation, Woven iridescence, Four-color double weave, Four color double twill, multicolor double weave, multicolor double twill, turned taquete, turned samitum.  Clear instructions and beautiful photos of samples make this a book a must for anyone interested in Echo weave. 

We also carry the Dutch yarn Marian uses in her book, Venne 20/2 mercerized cotton.  It's beautiful just like the book!
Weaving with Echo and Iris is not eligible for discountable.
---
Share this Product
---
More from this collection